A desperate woman from Arkansas stole $144 worth of eye shadow from an Ulta Beauty Store, and then posed for the greatest mugshot of the year.
As you can see from the glorious photo down below, 31-year-old Brandy Allen didn't let the stolen makeup go to waste. The incident took place Monday. According to the report, the witness who called police told them they saw Allen grab handfuls of makeup without even paying attention to the labels or colors.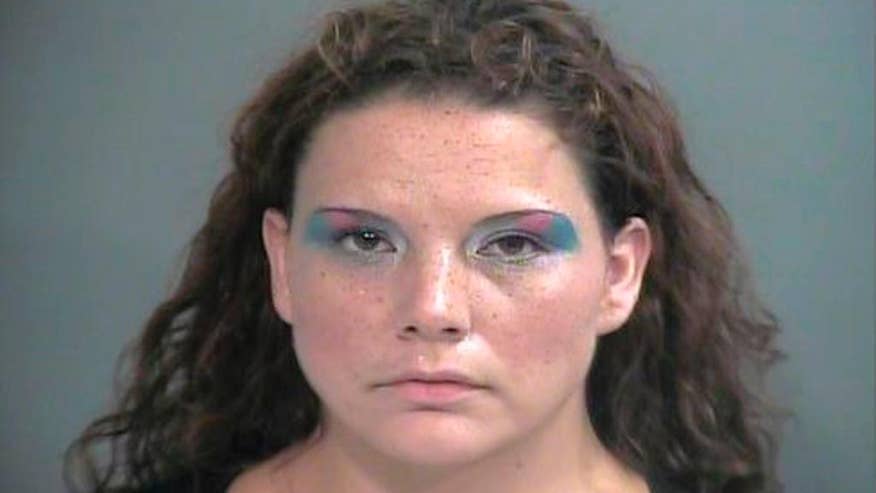 Apparently, she gets all her beauty tips from YouTube. An officer arrived at the store a short time later and approached Allen. The general manager of the store then asked Allen to empty out her purse.
The professional shoplifter fumbled around for a few minutes before pulling out a number of eye shadow products. She then became hostile, yelling curse words and saying, "No one [expletive] saw me steal anything!"
After listening to the woman yell for several more minutes, the officer decided to arrest the depressed clown. Allen's bond was set at $830, and she reportedly bonded out of jail the same day.
No word on how long it took her to get all that sh-t off her face.
Source: WGNTV
<!-comments-button-->